For Immediate Service or Emergencies please call Freddie Erwin at +1(619)980-6621
Services offered update due to the nature of the Coronavirus Disease (COVID-19).
Due to the extreme concern in regards to the COVID-19 virus, we are offering a critical cleaning process to help businesses, offices, property managements, home owner's, etc. We have implemented a disinfectant cleaning process (Similar to our Mitigation & Remediation Critical Cleaning Processes), which includes the cleaning of hard surfaces normally touched everyday by your customers and members of your business, office, home, schools, etc.
This process will include the use of Medical Grade Disinfectants/Cleaners that are EPA approved and proven to kill bacteria. This process includes, if needed, HEPA Vacuuming of soft goods and hard surfaces, Industry Approved Disinfectant's and wet a cleaning method. Below are material basics from such disinfectant materials we will use:
Non-Green Product – Disinfectant, Cleaner, *Virucide*, Deodorizer, Fungicide, Mildew-stat which is an EPA registered quaternary disinfectant.
Green Product 1 – Disinfectant Solution is a EPA registered intermediate level disinfectant with a broad spectrum kill which cleans, disinfects, deodorizes. Provides 100% kill of pathogenic vegetative organisms, including MRSA, VRE and Avian Influenza A Virus (H9N2 and H1N1). Continuous residual activity up to 6 months.
Green Product 2 – Is a Disinfectant that is the first and only Botanical Hospital Disinfectant and Fungicide registered with the EPA. It has a Broad Spectrum of Efficacy (Kills off 99.99% of bacteria, fungi, TB, and HIV-1) No rinse or wipe required. Environmentally Certified – Made from pure botanical and renewable plant extract ingredients, active ingredient is thyme oil (Thymol).
We are a local and family-oriented company with over 25 years of experience in the Restoration and Remodeling Industry. We offer an end-to-end client experience that includes seamless communication, budgeting, staffing, on-site organization, and solid, quality handiwork every time. We are an IICRC Certified Firm (#59725060) and a San Diego based California Licensed Contractor (#1048052). Occupied and fully operational job sites are never a problem and we can also plan, manage, and build multi-phase jobs.
Our services include the following:
Commercial & Residential Cleaning & Disinfection
Commercial & Residential Critical Cleaning
Commercial & Residential Deep Cleaning
Industrial Hygienist Testing
Water Damage Mitigation (After Hours Emergency Services)
Mold Remediation
Content Manipulation & Pack-Outs
Please do not hesitate to contact us with any job big or small.
Call us on our office line at +1(619)303-0363 or +1(619)303-0198. Just in case you ever need it, our FAX number is +1(619)303-2191. You can also eMail us at [email protected]
For Immediate Service or Emergencies please call Freddie Erwin at +1(619)980-6621
---
---
Next Steps…
Use our contact form to tell us more about your project, and we will connect you with the services to fit your needs.
Business Hours
| | |
| --- | --- |
| Monday | 8:00 AM — 4:00 PM |
| Tuesday | 8:00 AM — 4:00 PM |
| Wednesday | 8:00 AM — 4:00 PM |
| Thursday | 8:00 AM — 4:00 PM |
| Friday | 8:00 AM — 4:00 PM |
| Saturday | Closed |
| Sunday | Closed |
Our office may be closed but we never sleep. Please call us at any time day or night.
A Manager Or Lead Technician Is Available To Take Your Call 24 Hours, 7 Days A Week!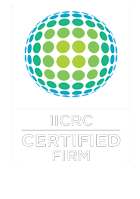 License Number – 1048052